T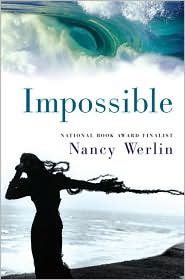 his Sunday, October 26, 2008 at 5:30pm at the Bellevue
Regional Library award winning author Nancy Werlin will deliver the
2008 Kim Lafferty Lecture. Nancy has been a National Book Award Finalist and an Edgar Award Winner. Her newest book Impossible has received four starred reviews.

Kim was a young adult librarian whose dedication to teens and to books, both professionally and personally, was profound and unwavering. She had a special connection with children and teenagers and put that talent to good use as a teen services librarian for King County Library System. Kim was also a strong advocate for intellectual freedom and fought strenuously for the right of individuals to choose their own reading material. Kim died of ovarian cancer in 2001.